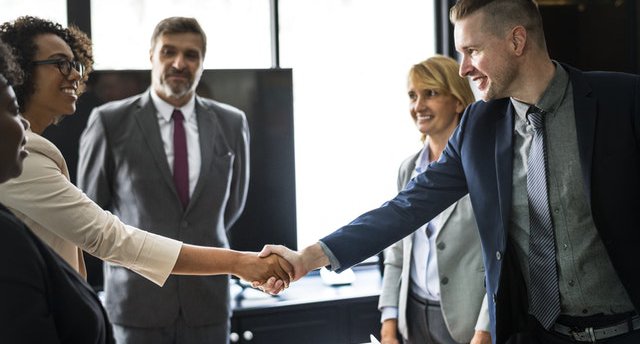 Top 10 Tips When Searching For A New Accountant
The search for a professional accountant who meets all of your needs can sometimes feel like finding a needle in a haystack.
Where do you begin? What should you look for? Who should you trust?
Utilizing the top 10 tips below can help you on your journey to finding the right accountant for your unique needs.
Education, Experience and Credentials
This should go without saying but many people take the advice of someone who isn't licensed or properly certified, resulting in many problems down the road.
Read also: Alliott group and prasad & company llp form an affiliation.
When looking for an accountant to work with, whether short or long term, do your research and take the time to interview your candidates. Find out where they received their education in accounting, request proof of valid certification and learn more about their experience in the field.
Questions to ask:
What is your accounting education background?
What are your certifications and licenses and are they valid (ask for proof)?
Do you take continuing education courses/programs? If so, please provide 3 examples of courses/programs you have taken and how it benefited your skill set.
Services Offered
Tax? Assurance? Both? When on the hunt for an accountant to work with it is important to know all of the services they provide.
The more services they offer in house the better it is for you as potential services you may need now or down the road will all be available with one trusted advisor.
Questions to ask:
What services do you provide?
Do you have any specializations?
Coverage of Fees
The cost of fees for accounting services varies widely and when you are looking to make sense of your money it is important to know just how far it will take you regarding the services you require.
Questions you can ask:
What do your fees cover?
Can you provide a breakdown of fees for my reference?
Level of Responsiveness and Professionalism
As you look for a professional partnership, it's important to know what is expect on both sides of the table.
Finding out what the level of responsiveness to your questions and concerns would be, the team you would be working with directly and what they would need from you as well are all key elements to ensure you find the right accountant match.
Read also: Small business owner tax break; drop to 9% by 2019.
Question to ask:
What can be expected for your level of responsiveness to my questions and concerns?
What would be required/expected of me in our professional relationship?
Work Turn Around Time
Receiving a guideline as to when you can expect your completed results is an important factor in finding the right accountant for you.
Having an open dialogue regarding deadlines will ward off possible headaches and misunderstandings in the future.
Questions to ask:
What is your average turn around time for the nature of work I require?
Are deadlines negotiable?
Client On-boarding Method
When you're a new client or member of any professional service it is important to be familiarized with the unique methods of that particular business.
Do they offer a welcome package? An orientation of the office? A meet and greet with the team you will be working with directly? Steps like this matter when in a professional partnership so that you are both on the same page and at ease.
Question to ask:
What is your client on-boarding process?
Mentorship/Consulting Ability
When you are looking to improve your financial fitness with an accountant on your team, their ability to dig deeper with mentorship or consulting can be an invaluable service.
If your accountant can provide unique analysis on how to improve your financial situation using the results they provided, it can add a new level of value to your partnership.
Questions to ask:
Do you provide mentorship/consulting opportunities?
Technology Use
As technology constantly evolves and alters how we live and do business, having an accountant who is in tune with the changes and uses it to serve their clients is crucial.
Ensure the accountant you work with is open to and/or already utilizing the best technology for their clientele.
Questions to ask:
What kind of technology programs do you use and offer your clients?
Do you offer paperless options?
Do you use a cloud program?
What is your policy on cyber security?
Ease of Communication
If you're not an accountant yourself, reading financial jargon can be daunting. Look for an accountant who can and will explain your results in a clear, understandable and concise manner.
This will help you to feel at ease and on the same page with your advisor. In addition, you will be able to connect better with your accountant over the course of your professional partnership.
Question to ask:
How do you ensure the accounting information is easy to understand for your clients?
Beyond the Numbers
Now more than ever clients are searching for businesses that think outside of the numbers and have a human touch as well.
Finding out the demographic and industries the accountants that you are reviewing serve, the organizations they are affiliated with and what they do in the community around them are all important pieces of information when making your selection.
Questions to ask:
What is the demographic of your clientele and the industries you serve?
What are 3 organizations you are affiliated with and/or network with?
How do you serve your community and give back?
Bonus tips:
-Look at the age range in the firm. Finding an accountant that is forward thinking and can grow with your needs over the years is key.
-Search for reviews online and if possible, through word of mouth.
These 10 tips will help you jump start your accountant search and help lead you to success.