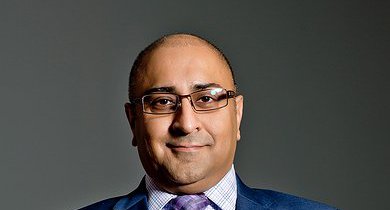 ​Introducing CTO Services​
The fast development of new technologies calls for the need of CTO Services. These are becoming more and more essential for many businesses across a variety of industries. Our partners at Prasad & Company LLP decided to be at the forefront of such innovations. With the support of their PMP Chief Technology Officer, S. Roger Singh, they now provide CTO Services to clients in a smooth, cost-effective way.
Roger, who joined the company in 2018, has over 24 years of IT experience, including a solid record of success in the industry. As well as working for many well-known organizations such as Cineplex, London Life and Nuance Communications, Roger has proved himself as a self-starter by successfully building a series of businesses on his own.
Read also: Corporate digitalization is a game-changer for international tax structures.
Roger's help with developing our new CTO Services has been essential in allowing our firm to offer a cost-effective solution to clients looking for IT assistance. With the use of short-term outsourcing, our CTO Services consists of a specialized consultation which will help you to identify key problems. Your business will also receive a tailored and polished service, without the need for hiring full-time talent.
Roger will be your expert, identifying solutions in areas such as enterprise firms, application management, disaster recovery design, implementations, software development team management, and much more. While such solutions are often overpriced, we pride ourselves in providing a brilliant service at a fair cost. One of Roger's main ambitions is to successfully implement solutions in the most cost-effective way.
While talking about CTO as a service, Roger goes on to say, "When we are servicing our clients, we always act as if we are a member of that company.'' He further explains, "I know how important it is to find solutions that work well, that can solve and improve the information technology and programming strategy of a business without costing them an arm and leg."
Read also: Introducing olga!.
Our CTO as a service also includes a detailed assessment across many areas of the IT infrastructure of your organization. Roger will personally take note of workstations, networking, available services, firewalls, and many more applications. After a careful evaluation, he will identify the gaps and problems your business is facing, and directly address these issues to fill those gaps for you. Through his skills and talent, Roger will carry on upgrades to improve the productivity of your organization at a low cost.
To learn more about our CTO Services, you can get in touch with Roger directly at roger@prasadcpa.com or contact us at 416-226-9840 for more information.