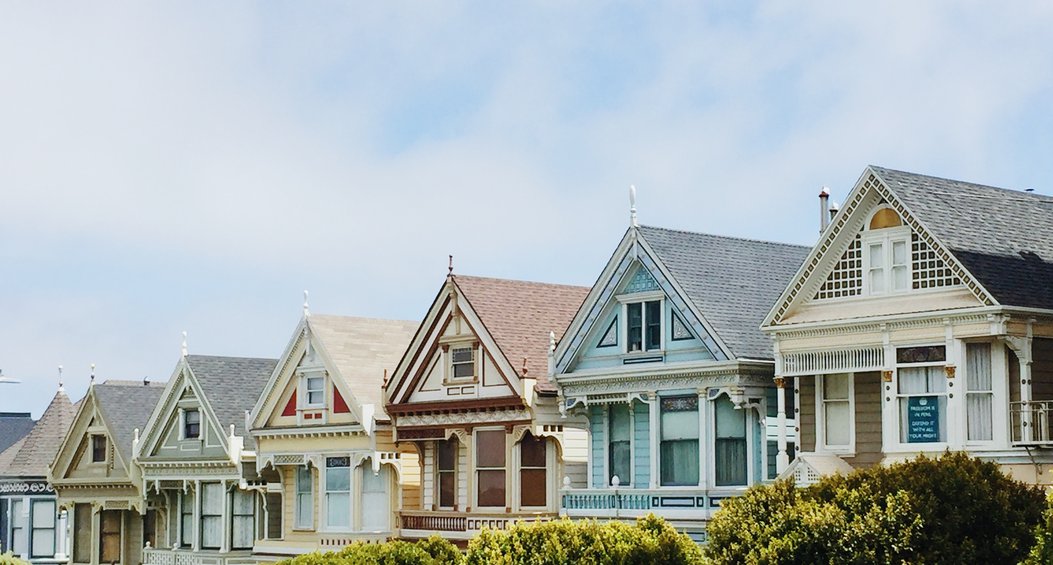 Mortgage 101 and Current Reality with COVID-19
By: Zoe Ling
Buying your first home is an exciting time as it is the start of a new chapter in your life. All the years of hard work and saving is finally paying off. Yet navigating the housing market can also be very confusing, especially with the new age of the pandemic upon us. Let us provide you with a summary of mortgage terminologies, an explanation of tax and government incentives, and an analysis of the current world.
Mortgage Terminologies
Familiarize yourself with these key mortgage terms to prepare yourself when meeting the mortgage broker.
Types of Interest Rate Mortgages
Fixed – The interest rate is set for the term of the mortgage.
Variable (aka. floating or adjustable) – The interest payment is adjusted at a level above the prime interest rate throughout the term of the mortgage.
Amortization Period
Number of years it takes to pay off your mortgage through regular payments.
This process can be sped up with biweekly payments instead of monthly, or a lump sum payment can be made on the anniversary date.
Mortgage Term
Time period per the mortgage agreement; range from 1 - 5 years or more.
After the term, the mortgage can be paid in full or a new mortgage can be renegotiated with current interest rate. Homebuyers should shop around for better deals with other lenders.
Read also: Should i use an rrsp or a tfsa? by: shaan syed
Ratios to Assess Mortgage Applications
Gross Debt Service (GDS) Ratio.
Percentage of your household's gross monthly income that goes toward housing payments: mortgage, -> property taxes, heating and 50% condo fees if applicable.
Total Debt Service (TDS) Ratio.
Percentage of your household's gross monthly income that goes towards housing payments plus other debts and financing (i.e. car loans, and credit cards).
Low-Ratio Mortgage (Conventional Mortgage).
A down payment of 20% or more of the home's purchase price.
Mortgage insurance is not required.
Read also: The ontario together fund: what your business needs to know
High-Ratio Mortgage or High Loan-to-Value (LTV)
A down payment of less than 20% of home's purchase price.
Mortgage insurance is required for a high LTV.
CMHC Insurance (Mortgage Default Insurance)
Your mortgage lender can initially pay on your behalf. The amount can later be paid with a lump sum amount or added to your monthly mortgage payments. It is based on the percentage of your mortgage amount based on the down payment. The insurance is not available for homes with a purchase price of $1M.
| Percentage of Down Payment | Mortgage Insurance Percentage |
| --- | --- |
| 5% - 9.99% | 3.6% |
| 10% - 14.99% | 2.4% |
| 15% - 19.99% | 1.8% |
Down Payment

There is a minimum required amount of a down payment based on the home purchase price.
| Price of Home | in. Percentage of Down Paymen |
| --- | --- |
| < $500K | 5% |
| $500K - $1M | 10% |
| >$1M | 20% |
Mortgage Refinancing

Process of replacing your mortgage or mortgages on your property with a new mortgage to lower interest rates, better payment schedules, or terms.

Second Mortgage (Home Equity Loan)

Type of subordinate mortgage, while the first mortgage is still in effect. The second mortgage lender would receive liquidation payments after the first mortgager. For this reason, interest rates are higher and amounts loaned are smaller.

Credit Report

Summary of how well credit accounts are held. It indicates the type of accounts, payment history, and other information reported to credit bureaus by lenders and creditors.

Credit Score

A number from 300-850 that indicates a consumer's creditworthiness. The higher the better. The score is based on credit history, number of open accounts, total levels of debt, repayment history, and other factors.

Mortgage Stress Test

A test to prepare for the worse case scenario. It determines exactly how much you can afford in the situation of income reduction and interest rate spikes.

"A" Lender vs. "B" Lender

"A" Lender – term given to traditional lenders, such as banks and credit unions. These lenders focus on customers with good credit scores and reliable sources of income.
"B" Lender – institutions that offer alternative options for "B" customers. There is a lower barrier of entry to qualify for the products; however, there are higher interests.
There are two main types:

Monoline Lenders

Provide specific, secondary products to home buyers with a weak credit and to those who cannot qualify for their primary offering.

Alternative Lending Organizations

Offer alternative small business loans.
"Alternative Lender" is an umbrella term for several alternative lending models, including direct private lending, marketplace lending, and even crowdfunding platforms.
Government Incentives and CMHC
There are several grants and incentives offered by the Government of Canada.
First Time Home Buyers
RRSP Home Buyers' Plan (HBP)

$35K can be borrowed from an RRSP for a down payment and it is tax-free. If both buyers are first time homebuyers, a total of $70K can be withdrawn. HBP is a loan and must be repaid within 15 years. Missed payments would be added as income in your T1 filing.

Land Transfer Tax Rebate

Amounts of the rebate depends on the region and home value.

First-Time Home Buyer's Tax Credit

This credit covers closing costs such as legal expenses, inspections, and land transfer taxes.
Currently, the rebate is $750 and must be included in your T1 under line 369.
It is non-refundable and the maximum amount claimed between spouses is still $750.
First-Time Home Buyer Incentive

First-Time Home Buyer Incentive

Shared-equity mortgage with the Government of Canada reducing the down payment needed by buyers.
5% or 10% for a first-time buyer's purchase of a newly constructed home
5% for a first-time buyer's purchase of a resale (existing) home
5% for a first-time buyer's purchase of a new or resale mobile/manufactured home
Those who qualify must have an annual income of $120K or less. The mortgage and the incentive amount cannot be greater than 4 times the qualified annual income.

Repayments must occur after 25 years or when the property is sold, whichever is first. It would be based on the percentage borrowed at current value of the property. For example, if the home buyer received 5% of the newly constructed home, they would have to repay the government 5% of the home value at the time of repayment.
All Home Buyers
GST/HST New Housing Rebate

If the home is purchased before it is built or substantially renovated, there could be a rebate for the sales tax. The net purchase price of the home must be $450K or less.
The house must be used as your or your immediate relative's primary place of residence.
This rebate only applies to home buyers, not to rental property buyers. There is a separate rule for this known as GST/HST New Residential Rental Property Rebate.
The New Era and Forecast of Housing Market
During months of lockdown, the housing market has rebounded in July and August. Home sales are surging to 20% higher than pre-pandemic levels. Per CREA, home sales in August were 33.5% compared to 2019 during this month. Average prices are increasing by 18.5% to $586,149. The only exception is Toronto and Vancouver where the average price drops to $464K. Due to the increase in housing prices, the average minimum down payments of 5% have increased by 36% from $24,736 last year to $33,614 this year. For those who want to avoid purchasing mortgage insurance, the average 20% down payment would increase from $98,947 to $117,229.
Graphs from CREA The Canadian Real Estate Association
As per RE/MAX, the Canadian housing market is expected to remain active for the remainder of 2020 due to pent-up demand and low inventory levels. Due to the shifting work and life dynamics, Canadians are showing more interest in suburban and rural homes. It is expected that housing prices will increase by 4.6% in Q3 and Q4. According to their survey, 44% of Canadians would like a home with more space such as personal amenities (i.e. pool, balcony, large yard). Please see below for the RE/MAX 2020 Fall Market Outlook Report.
Curious for more details? Visit the following links for reference:
https://www.firstfoundation.ca/mortgage-glossary/m...
https://www.investopedia.com/terms/s/secondmortgag...
http://homeownership.ca/financing/mortgages-101/mo...
https://www.ratehub.ca/first-time-home-buyer
https://www.cmhc-schl.gc.ca/en/nhs/first-time-home...
https://www.canadianmortgagetrends.com/2020/09/hou...
https://creastats.crea.ca/en-CA/
https://www.canada.ca/en/revenue-agency/services/f...
https://www.ratehub.ca/blog/how-to-stress-test-you...
https://www.business.com/articles/alternative-lend....
http://thecostagroupmortgages.com/whats-the-differ...