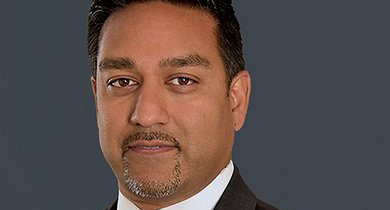 Meet Ajen Prasad
Ajen Prasad has over 20 years of accounting experience, and is a partner at Prasad & Company LLP. He is a member of the Chartered Professional Accountants of Ontario, and the Chartered Professional Accountants of British Columbia. At Prasad & Company LLP, he provides expertise in business litigation, audits, reviews, compilation engagements, preparing tax returns, and financial planning.
Read also: Solutions to believe in.
Clients recognize him for his dedication to helping them achieve their financial goals, and believes in a hands-on approach when he is assisting them in solving any problem they have. When Ajen is providing support to individuals, he always prioritizes values such as quality and reliability, in order to ensure that the client achieves success.
Not only does Ajen dedicate his time to helping Prasad & Company, but he is also actively involved in his community. In the Greater Toronto Area he has contributed to local charities, and believes in creating a positive influence in various communities. Ajen previously volunteered as an assistant coach for the Ajax Spartans Minor Baseball Coach, and the Ajax FC Soccer Club.
Read also: 5 accounting podcasts everyone needs to hear.
For the next week, anyone will be able to submit questions by direct messaging our account @prasadandco, and by the end of the week, Ajen Prasad will answer your questions. Don't be afraid to seek assistance in any of the industries that he specializes in, even it's the smallest question. Ajen is looking forward to seeing your questions, and if you're looking for more in-depth financial advice, contact us for a private consultation.
Stay tuned for our next blog!