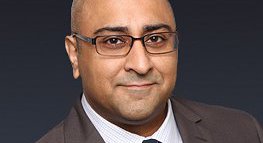 Team Feature: Roger Singh
For this team feature, we would like to introduce you all to Roger Singh. In 2018, Roger joined the firm as our Project Management Professional (PMP) and Chief Technology Officer (CTO), bringing with him over 24 years of IT industry experience.
Prior to joining the firm, Roger gained recognition for building successful businesses after receiving a certificate in Project Management in 2009. Roger used his skills that he developed through working and from his certificate program to assist large companies such as Cineplex, London Life, and Nuance Communications.
Read also: Own rental properties? tax deductions you'll want to know about.
As Prasad & Company LLP's CTO, Roger is responsible for managing our IT infrastructure and the new outsourced CTO service. The outsourced CTO service is a new opportunity that we are offering to clients to assist them with their IT needs. The service is a solution that is more cost-effective than hiring full-time talent. Roger provides specialized consultations, which identifies the problems that organizations are facing. He then implements solutions to effectively address the issues.
Read also: Everything you need to know: t3 tax returns.
One of the many advantages of outsourced CTO services is that Roger assesses various areas of your organization's IT infrastructure such as workstations, networks, firewalls, and applications. By evaluating these areas, he identifies gaps and executes upgrades that improve organization productivity.
When Roger is not at the office or assisting clients with their IT infrastructure, he enjoys watching movies with his family.
If you are interested in learning more about Roger and the new outsourced CTO services, then contact him at roger@prasadcpa.com. You can also call 416-226-9840 for more information.
To stay connected to everything happening at Prasad & Company LLP, follow us on Twitter (@prasadandco) and stayed tuned for our next blog!