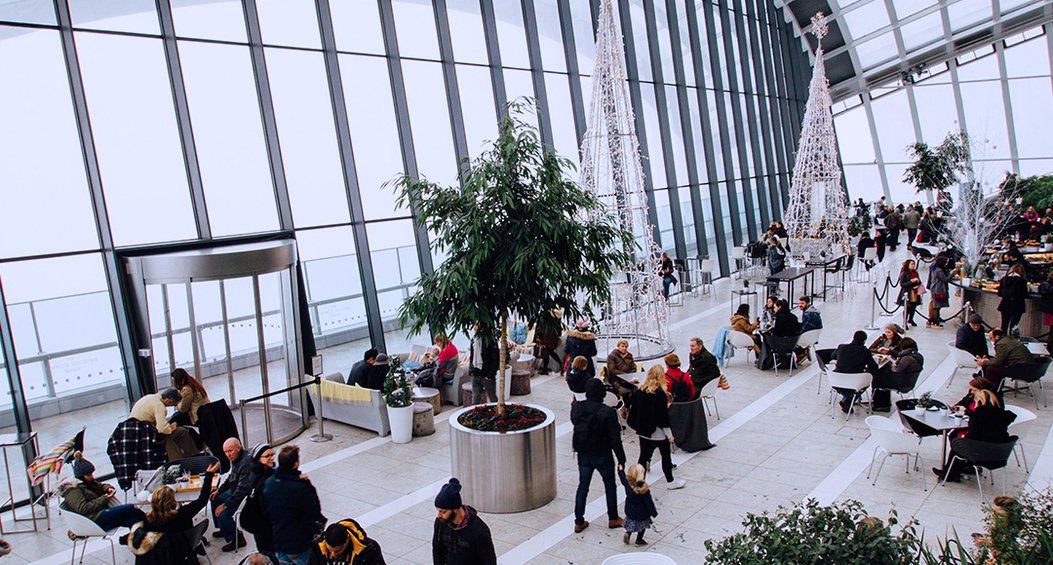 The Pros and Cons of Corporate-owned Real Estate
Corporate-owned real estate refers to property owned by a business that may be a form of investment or operational need. It may involve a business having a main location of operation, retail locations, as well as manufacturing sites. In addition, corporate-owned real estate can involve designing, constructing, renovating, and managing a property for the sake of the business' future. As a business, owning real estate at an optimal location can also lead to an improved portfolio and a useful leveraging tool when it comes to either renting out or selling the location.
Small businesses, in particular, can qualify for tax reductions if they are a Canadian Controlled Private Corporation (CCPC). For example, a CCPC can take advantage of capital gains deduction when it comes to real estate when corporation shares are sold. According to the Government of Canada, private corporations must meet a set of requirements at the end of the tax year in order to qualify as a CCPC and its benefits.
Read also: How having a cpa can help increase the value of your business.
For instance, a CCPC must be either be incorporated within Canada or be within Canada since June 18, 1971. A CCPC should also not be controlled by public corporations or a Canadian resident corporation that deals with an out-of-country stock exchange. It should be noted, however, that if the main income source for a business is property rental, then the company cannot receive CCPC benefits. However, a business can get CCPC benefits if it manages property and declares that the rent is how it gets its main income.
Whether a business is looking to own property or already owns it, it is nonetheless useful to know the pros and cons of corporate-owned real estate.
Pro: Real estate is intrinsically valuable
Corporations that own real estate can benefit from the fact that property always has an intrinsic value. Real estate is not only sought after by other businesses looking to stake a claim in a market. In fact, real estate can also appreciate over time. For instance, a business can take advantage of a property being sold at a discount, invest in it, and ultimately resell it for a higher price. Discount properties may occur due to several reasons such as the need to close down and liquidate assets, or even a growing business needing to make the move to a new location.
Con: Real estate tenants can be costly
While corporate-owned real estate can contribute to the operation of one's own business, renting out some of that property can be costly. This is because there is the risk of tenants being unable to pay their rent on time or at all. The cash flow of a business is then interrupted, which can result in a hit on the bottom line as well as other business plans. Taking a tenant to court is another costly factor that business owners should take into consideration. This is in addition to the process of eviction and repairing property damages.
Read also: Succession planning for privately-held corporations.
Pro: Real estate owners get tax benefits
Unique tax benefits exist for a business that owns real estate. For instance, this can encompass tax reductions and tax-deductible expenses by virtue of requiring the property to run one's business. These tax benefits have effects on the long-term goals of a business due to factors such as depreciation and the need to check on the property. These tax benefits may range from small to big businesses.
Con: Real estate requires funds to purchase
In order to acquire real estate, one must have the funds to do so in the first place. This may involve down payments, property repair costs, renovations, as well as the purchase of furniture and equipment in order to maximize the income gained from tenants. This is in addition to maintenance and insurance costs. Finding the right plan for one's business can be a lengthy, difficult, and expensive process in and of itself. However, with the help of an expert, business owners can obtain all the information they need before making such a huge decision.
Pro: Real estate generates a steady cash flow
Business owners who rent out spaces for others can expect a steady cash flow if their tenants are consistent with making their payments on time. Having a steady flow of income has long-term benefits as well. This is because the passive yet consistent income may be used to help grow one's business in terms of hiring new employees, getting updated equipment, and ensuring that bills can always be paid on time to avoid legal consequences.
Con: Real estate requires time
Finding and maintaining real estate to invest in can be a challenge that takes up a lot of time. For instance, to ensure that one's property is being treated well by tenants, one has to hire others to check up on the location periodically. Moreover, if one is new to real estate investments, then their bottom line may be affected negatively. Therefore, business owners who are interested in owning real estate must get ahead of the learning curve as quickly as possible. At times, this may not be possible due to the nature of the business and one's schedule.
In order to get the most out of corporate-owned real estate, a business owner must be knowledgeable of the pros and cons. Every business is unique in terms of circumstances and funds. That is why the experts at Prasad & Company LLP will be happy to help business owners in this pursuit. To speak with an experienced individual, contact Prasad & Company LLP at either 416-226-9840 or firm@prasadcpa.com.