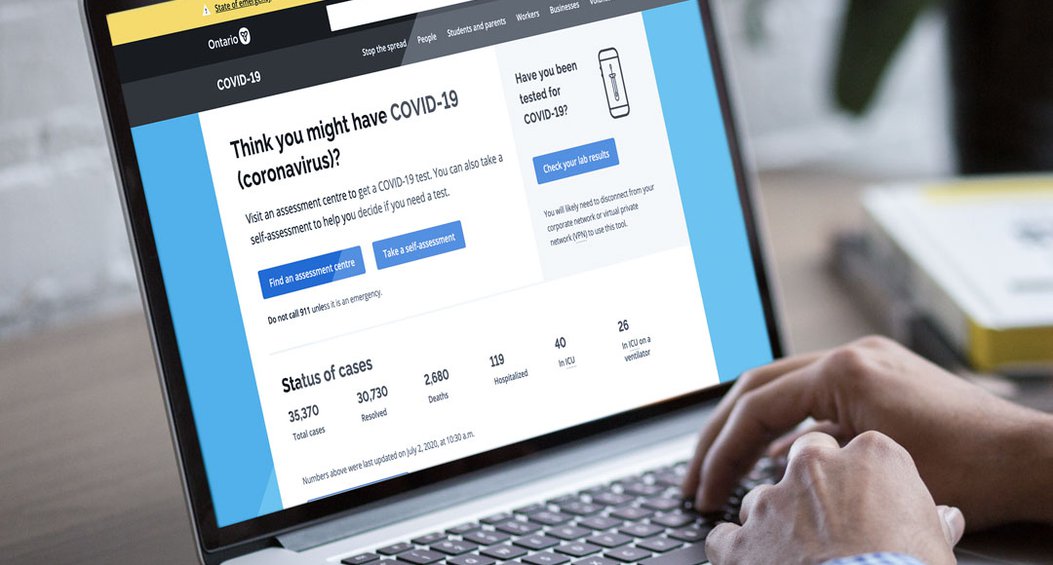 Ontario Government Launches Business Resources Website Amidst COVID-19
The Government of Ontario has launched a website to help businesses overcome the unique challenges caused by the coronavirus (COVID-19) pandemic.
The goal of the website is to help tackle the barriers that business owners and their employees are facing during this unprecedented time. Such an online hub is in addition to the other forms of aid and measures proposed and provided by the government.
In this post, the Prasad & Company LLP team will detail the announcement, what the new website entails, as well as what other measures the Ontario government have implemented in order to aid the province.
Why is the resources website important for businesses?
Businesses across Ontario have been facing hardships due to the COVID-19 pandemic. In response, the Ontario government has created this website that provides resources and useful information.
The website aims to make it easier for businesses, such as supply chains, to operate and produce health-related products. This is in addition to supporting the production of equipment that frontline employers require the most. The "COVID-19: Tackling the Barriers" website allows the government to listen to businesses that need to adapt to the new environment.
Read also: Home flipping: how the cra addresses non-compliance in the real estate sector.
"With COVID-19, we are facing unchartered territory," Ontario Premier Doug Ford said. "As [a] government, we must be prepared to work with businesses and show some flexibility in helping them to overcome challenges they may have never faced before."
The website is integral to the operation of Ontario businesses, as it builds on the foundation of measures and initiatives that the government has already put forth in terms of the COVID-19 response. Such measures include, for example, the Ontario-Canada Emergency Commercial Rent Assistance Program (OCECRA), the permission for restaurants to partake in delivery orders, as well as for manufacturing companies to produce medical and health-related supplies. Some of these supplies pertain to hand sanitizer, face masks, gowns, and ventilators.
What does the new website entail?
The new website encompasses several resources that help businesses get through this difficult time.
For one, there is the option to request for temporary rule and regulation changes in order to support businesses that wish to operate on an ongoing basis. This option not only streamlines the province's ability to respond to COVID-19, but also allows businesses to help meet the needs of the healthcare system. Businesses can produce such supplies in order to help other companies operate safely as well.
When submitting a request, businesses should consider the sectors of the economy they pertain to and select all applicable options. Businesses should indicate the nature of their concern, as well as which policy, regulation, or fee may require change. Providing more details as to why a request for change would make a difference in business operations is integral to submission requests.
Read also: Tax on split income (tosi).
In terms of the other types of aid available for the business and economy, they encompass the extension of licenses and certificates by one year under the Nutrition Act, as well as the permit for truck deliveries to pharmacies, grocery stores, and other retail stores outside of daylight hours. Meanwhile restaurants that are licensed to sell liquor can include alcohol as part of either a delivery or takeout order. As for Workplace Safety and Insurance Board (WSIB) payments, they can be deferred automatically until August 2020.
What other measures has the Ontario government put in place to help businesses?
In addition to helping the province get through this difficult time through business and economy measures, the government has also implemented other solutions to aid the rest of the community.
For example, home and community measures aim to address important changes. Such measures include protecting licensed child care, addressing the staffing needs of retirement homes in order to protect seniors, as well as ensuring that resources are available for healthcare workers to be able to protect, support, and provide care for individuals with developmental disabilities.
"We are taking action to protect local child care spaces for parents as they return to work," Stephen Lecce, the Minister of Education, said. Lecce noted that the two objectives of the plan pertain to focusing on saving parents money, as well as protecting child care spaces in order to allow families to re-enter the workforce while knowing that their children are safe and cared for at local centres.
Meanwhile, health and wellness measures include helping genetic testing laboratories by expediting the process in which they can obtain their licenses, streamlining the requirements needed for long-term care homes, and giving public health units the flexibility and authority to make decisions about staff.
As for the law and safety measures, the goal of them is to aid the legal system, consumer rights, police, courts, as well as victim and emergency services. The government does this by allowing for the electronic witnessing of signatures required for powers of attorney and wills. This is in addition to protecting shoppers from price gouging.
"We will not tolerate those taking advantage of these difficult times to charge unfair and unreasonable prices," Lisa Thompson, the Minister of Government and Consumer Services, said. "It is not right, and our government is taking swift and decisive action to put an end to it with extremely stiff penalties."
Prasad & Company LLP is also here for its clients, employees, and communities. By working together, we can overcome personal and business challenges in order to thrive and continue to be successful.
We are a proudly Canadian accounting firm with over 35 years of professional experience. Thanks to our staff members who are experts in their field, our full range of services for business and professional clients have a reputation of quality and reliable solutions. We are committed to bringing exceptional value to the marketplace
by consistently providing up-to-date knowledge of today's changing economic conditions.
To contact a member of the Prasad & Company LLP team, call 416-226-9840 or 1-888-550-TCAS.